Ingenious Design Veichi SI30 Solar Pump Inverter  Small and exquisite inverter modules
Industry 4.0  GPRS, bluetooth and cloud platform to build the IOT module Variety Modules — AC/DC integrated (Boost) module IP65 Protection —- A perfect union of fashion sense and technology
With modular design and IP65 protection, VEICHI 
SI30
 solar water pump inverter is highly praised by customers. Compared with SI20, the SI30 series solar pump controller  enhances the overall performances both in hardware and software.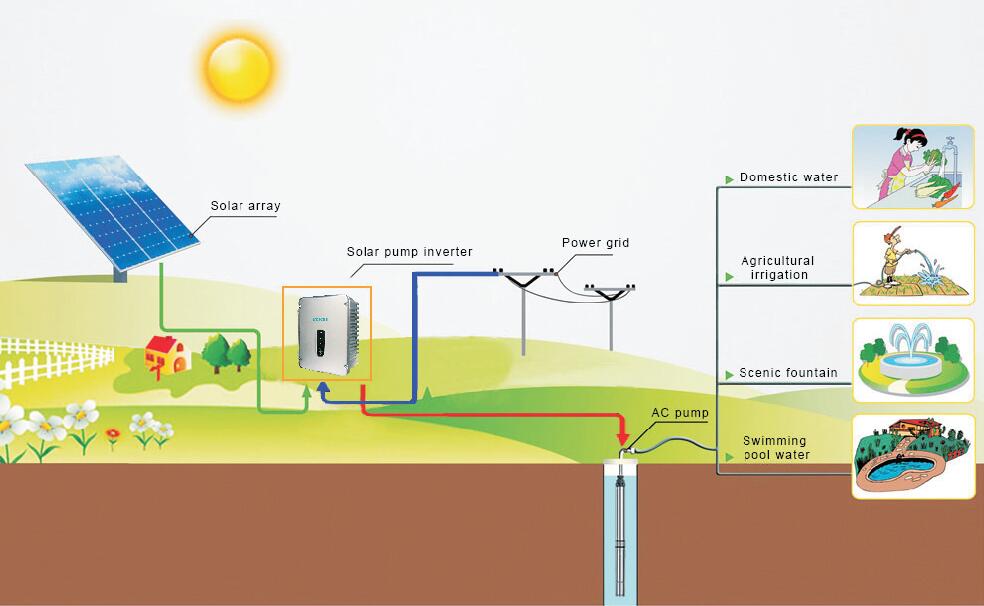 Solar pump IOT system
Real-time monitoring, remote expert consultation, large data automatic calculation of energy-saving status and support PC and mobile APP query.
IP65—360 degrees, waterproof and dustproof
SI30 adopts specialized die-casting aluminum Ai-Si-Cu alloy as the shell material, with the high-end protection of IP65: waterproof panel, waterproof joint and waterproof enclosure.
AC/DC automatic switch
Basing on the customers' requirements, the AC and DC power supply could be automatically switched by software.
Enhanced Protections
There are complete and enhanced protections in SI30, such as the dry run, dormancy, water fulfill, phase failure, OC, OV, OL, OH and so on.
AM and PMSM Motors
Same as SI20, the SI30 series 
solar pump inverter
 could perfectly work with AM and PMSM motors.
Bluetooth Keyboard
Bluetooth keyboard is firstly adopted in SI30 series by scanning the code to meet the on-site requirements. In addition, there is also external keyboard which is available for customers.
One Key Start and Stop
The human computer interface in the pre-cover support end users "one key start and stop".
Application Cases of  solar pump system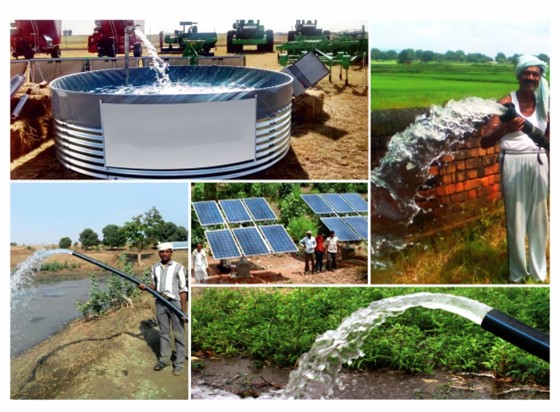 Besides, Veichi Electric also provides other solar energy products such as 
SI23 Solar Pump Inverter
 and 
SI22 Solar Pump Inverter
 at wholesale price.
SI22 Solar Water VFD Inverters / AC Drives
1.  vfd inverter Small Body,Great Performance;
2. It works as the little assistant who can help farmers become rich by solar pump irrigation;
3. Small Body:Palm-sized,and reducing installation space & delivery cost;
4. Modern Stylish:One technology & one art,Easy to understand;
SI23 vfd invertera | Solar Water Pump Inverters | AC Drives
1. Specially designed with advanced MPPT and CVT technology.
2. Support remote monitoring online through GPRS remote monitor system.
3. Work well with PMSM,AM and other pumps.
4. Book design saves installation space.
SI30 Product Video