FRONIUS PV-GENSET EASY SOLUTION
SAVE FUEL WITH FRONIUS WITH THIS EASY TO INTEGRATE SOLUTION.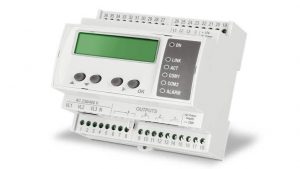 Diesel generators and photovoltaic technology can be combined in perfect harmony. Although these technologies have rarely been in demand by the same users in the past, combining them has now become extremely beneficial technically, ecologically and, last but not least, in terms of cost effectiveness. The entire system is controlled effortlessly by the Fronius PV system controller. Fronius also provides support in planning the PV-Genset solution.
With the Fronius PV-Genset Easy solution, photovoltaic systems can be integrated into existing diesel systems quickly and easily. The solution is optimised for low-voltage applications with one diesel generator.
Energy division reconciliation is coming progressively to the fore in the age and utilization of sustainable power source. So as to proficiently outfit the impacts of collaborations, the power, warming and transport areas are developing nearer together. To encourage such joint effort, Solar powered innovation expert Fronius has built up the Fronius Ohmpilot – an answer that enables water to be warmed from abundance power. With this innovation, proprietors of photovoltaic system will have the capacity to essentially enhance their rate of self-utilization while likewise cutting expenses. Fronius has as of late gotten the MTP Gold Medal Award at the Polish GreenPower exchange reasonable for this most recent advertising. The prize is granted for extraordinary advancement and features the spearheading part of Fronius in the improvement of sun based innovation.