High Quality Solar Inverter with Competitive Price. Sourcing Solar Inverter from China Now! Tailored Solutions. inverters in Pakistan Search for Products. Book A Factory Tour. Highlights: Quotes Available, New User Guide Available, App Available.
Solar inverters convert DC power into AC power, ready and usable for your household appliances.
Browse inverters from brands like SolarEdge, SMA, Enphase, Magnum, Outback Power and Schneider Electric.
Shop Solar Inverter Products
Which I Suitable Solar Inverter
Selecting a best Solar inverter for your needs
All Details you need to know about picking the perfect inverter for your system is right here in this guide, including the different types of inverters, recommended brands, and more.
Give us a call to talk our representative
+92 – 304 – 1111- 988
Shop Bestselling Solar Power Inverters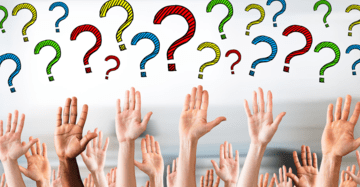 A home UPS or home inverter take the DC power from the batteries and convert it to AC power used by appliances. A solar inverter also does the same if it is an "Off Grid" solar power system. In case of "Grid Connected" the DC power is from the solar panels and AC power is given to the grid.
Give us a call—we're here to help.
What size inverter do I need for solar panels?
As a general rule of thumb, the size of your inverter should be similar to the DC rating of your solar panel system; if you are installing a 6 kilowatt (kW) system, you can expect the proposed inverter to be around 6000 W, plus or minus a small percentage.
Top On Grid Inverter In Pakistan
Goodwe is a leading manufacturer of solar inverters and energy storage solutions for home and commercial photovoltaic installations from 1 kW to 20 mW. GoodWe is a large, well known Chinese inverter manufacturer established in 2010. The new generation Goodwe DNS series has had great feedback from installers so far. Many Chinese brands have a mixed reputation in Australia due to some previous quality issues, but have improved considerably over the last few years.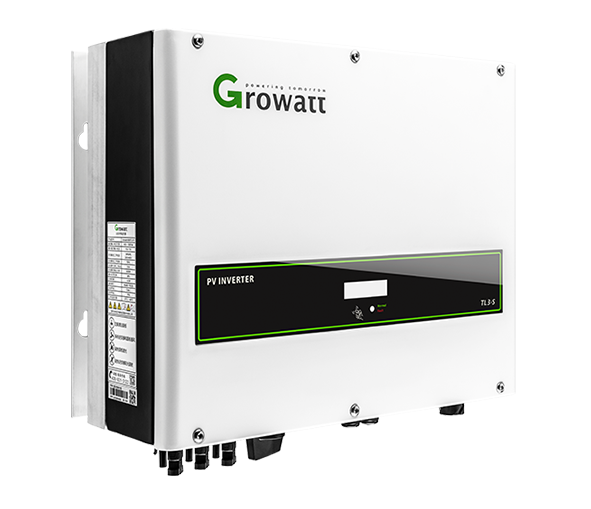 Growatt is a company specializing in R&D and manufacturing of solar grid-connected, off-grid, energy storage inverters, photovoltaic inverters, grid-connected inverters, solar inverters, distributed photovoltaic power stations and user-side smart energy management Solutions for new energy companies. The power of grid-connected solar inverters covers 750w-250kW, and the powers of off-grid and energy storage inverters cover 1-30kW. The products are suitable for household, commercial, photovoltaic poverty alleviation, large ground power stations and various energy storage power stations. Widely used in the world.
SOFARSOLAR was established in 2013 in china with currently 9 own subsidiaries in Australia, India, Italy, Poland, Germany, Wuxi, Shenzhen, Dongguan and Xinyang, specializes in R&D, production, sales and service of grid-tied inverters ranging from 1kW to 255kW, hybrid inverters ranging from 3kW to 20kW, battery storage systems and EV charging.SOFARSOLAR is currently known to be one of the top 5 string inverter companies found throughout China.After breaking ground and gaining the reputation of being reliable, efficient, and professional, it has now become one of the famous companies in power storage inverters.
Top Ongrid Inverter In Pakistan
Solis is one of the largest manufacturers of solar inverters with 20 years experience. Solis's cost-effective solutions for residential, commercial, and utility-scale users. Advanced Technology. After-sale Service. Quality Assurance. PV Plant Design.
5KW Solis Inverter,  10Kw Solis Inverter, 15KW solar Inverter, 20KW Solis Inverter, 25KW Solis Inverter, 30Kw Solis Inverter, 50Kw Solis Inverter, 60KW Solis Inverter, 110KW Solis Inverter.
Smart Meter of Solis, EPM Solis, EPM 5G Solis Inverter, DLB-W Solis Inverter.
Three Phase 4kw-25kw
Short Description:
Optimized transfomer-less topology structure
Max efficiency up to 98.4%
Dual MPPT inputs accommodating wide votlage range
SIC components enhance power density
O ampere leakage current design protect against tripping
IP65, Indoor and outdoor application
Wifi or GPRS optional
Multi-inverters parallel connection available
Hybrid inverters combines a solar inverter and battery inverter/charger into one simple unit. These inverters are a very economical way to enable what is known as 'self-use' or 'load shifting' of energy. Allowing you to store solar or off-peak energy in a battery to be used during peak times.
on grid solar inverter / Grid Tie inverter
We Choose to Supply best Inverters in Pakistan. Our Inverter (On Grid Solar Inverter / Grid Tie inverter )range start from 1KVA to 50KW string On Grid Inverters. Theses Inverter Imported from China, Taiwan, Austria, Austrila and Europe. Inverter in Pakistan imported into following ranges and type.
Hybrid Solar Inverter in Pakistan (off grid solar inverter).
Solar Inverter prices in Pakistan (off grid solar inverter) vary according to size and type of Inverter. Solar Inverters are essential to Solar system to work effectively. Our Solar inverters are best for Pakistani atmosphere conditions so they work successfully with no warmth up issues. Solar inverters in Pakistan cost depends on the type of inverter and their Efficiency.
We regard our clients as accomplices, we invite part partnerships, for example, with the solar dealer, and get the acknowledgment important to goad the improvement of a solid system of group accomplices and social accomplices, and business people and non-benefits.
Pakistan's economy depends on agriculture and 70 per cent of the population lives in rural areas. Farmers working hard day and night, investing in crops, and getting loans in the hope of earning enough profits. Unfortunately, the frightening energy crisis has had a profound impact on agriculture as well. Farmers are unable to operate the pipeline wells due to lack of electricity and high diesel prices. The installation of a traditional generator means spending all the money on diesel or gasoline without getting one file. At this time of disappointment, Pakistan emerged as solar traders as a hope for Pakistani farmers who were making efforts to make both parties meet and were thwarted by critical conditions.
Top 6 Solar Inverters – Residential & Commercial
Below we describe the top 6 residential solar 'string' inverters for 2019 based on availability, quality, features, monitoring, warranty and service, together with expertise and feedback solar installers and industry professionals around Pakistan. There are also a number of famous inverter brands which are highly regarded by many solar installers listed below.
High-yield
Max 98.2% efficiency
Real time precise MPPT algorithm for max harvest
Wide input voltage operation range from 250V to 960V
All in one. Flexible and economical system solution
DC switch
DC surge protection device(option)
AC surge protection device(option)
Power management unit
Optimum selection for big PV plants, commercial buildings…
Fronius
Fronius Inverters have surged in popularity since the release of the snap-in design 5 years ago. The high-end Austrian manufactured inverter range has definitely become the inverter of choice for many domestic and commercial solar installations. Solis Inverters are available now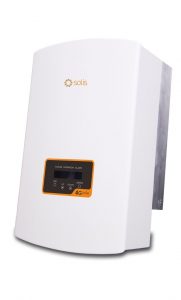 25-40kW Three Phase Inverter
Leading Features
Over 98.8% Max. effciency
7.0″ LCD color screen display
Optional AFCI function
Wide voltage range and low startup voltage
Four MPPT design with precise MPPT algorithm
Compact and light design, easy installation