INVETER IN PAKISTAN
We Choose the best Inverters to Import in Pakistan. Our Inverter range start from 1KVA to 50KW string On Grid Inverters. Theses Inverter Imported form China, Taiwan, Austrila, Europe. Inverter in Pakistan imported into following ranges and type.
Hybrid Solar Inverter in Pakistan. Solar Inverter prices in Pakistan vary according to size and type of Inverter. Solar Inverters are essential to Solar system to work effectively. Our Solar inverters are best for Pakistani atmosphere conditions so they work successfully with no warmth up issues. Solar inverters in Pakistan cost depends on the type of inverter and their Efficiency.
We regard our clients as accomplices we invite part partnerships, for example, with the solar dealer and get the acknowledgment important to goad the improvement of a solid system of group accomplices and social accomplices, and business people and non-benefits.
Pakistan's economy depends on agriculture and 70 per cent of the population lives in rural areas. Farmers working hard day and night, investing in crops, and getting loans in the hope of earning enough profits. Unfortunately, the frightening energy crisis has had a profound impact on agriculture as well. Farmers are unable to operate the pipeline wells due to lack of electricity and high diesel prices. The installation of a traditional generator means spending all the money on diesel or gasoline without getting one files. At this time of disappointment, Pakistan emerged as solar traders as a hope for Pakistani farmers who were making efforts to make both parties meet and were thwarted by critical conditions.
Best Solar Inverters In Pakistan 2019
1.   Fronius – Eco and
2.   Solis 4G
2.   SolarEdge – SE and HD wave
3.   SMA – Sunny boy
4.   Sungrow– SG-KLT
5.   ABB – UNO
6. GoodWe
Have your feedback – Top Solar professionals feedback
In addition to continuous feedback from our solar specialists the clean energy reviews team invite all solar industry professionals and installers to provide feedback (positive or negative) from experience with any inverters (string, micro, off-grid & hybrid).  Click link below.
Top 6 Solar Inverters – Residential & Commercial
Below we describe the top 6 residential solar 'string' inverters for 2019 based on availablity, quality, features, monitoring, warranty and service, together with expertise and feedback solar installers and industry professionals around Pakistan. There are also a number of famous inverter brands which are highly regarded by many solar installers listed below.
Fronius Inverters have surged in popularity since the release of the snap-in design 5 years ago. The high-end Austrian manufactured inverter range has definitely become the inverter of choice for many domestic and commercial solar installations.
25-40kW Three Phase Inverter
Leading Features
Over 98.8% Max. effciency
7.0″ LCD color screen display
Optional AFCI function
Wide voltage range and low startup voltage
Four MPPT design with precise MPPT algorithm
Compact and light design, easy installation
*On-Grid Inverter *
Solis ST5000TL Wifi
Solis ST10000TL WiFi
Solis ST15000TL WIFI
Solis ST20000TL WiFi
Solis ST25000TL WiFi
Solis ST30000TL WiFi
Solis ST50000TL wifi
EPM Meter
3. SolarEdge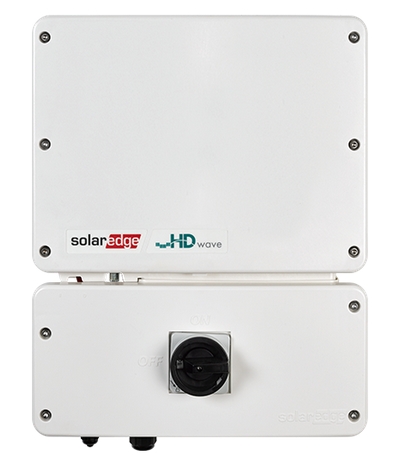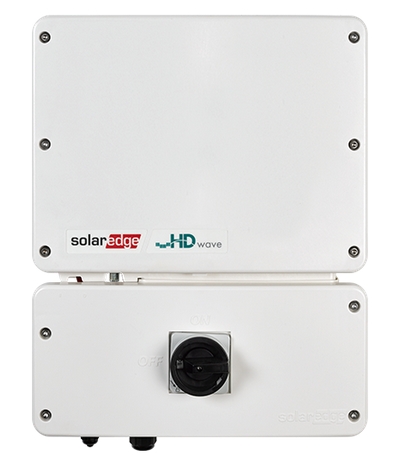 SolarEdge inverters have becoming increasingly popular in Australia, USA and around the world over the last few years due to the unique design using DC optimisers which enable individual panel level monitoring and control. See the detailed SolarEdge Review article.
German manufacturer SMA Solar Technologies was regarded as the best string inverter manufacture on the market before the Fronius snap-in series took the top spot in 2019.
Founded back in 1997 by a university professor, Sungrow is one of the largest suppliers of solar inverters globally and a leading Chinese inverter manufacturer.
Update July 2019 – In a surprising move ABB decided to sell it's entire solar inverter division to FIMER, a well established Italian based inverter manufacturer who will take over ABB's solar division in early 2020.
GoodWe is a large, well known Chinese inverter manufacturer established in 2010. The new generation Goodwe DNS series has had great feedback from installers so far. Many Chinese brands have a mixed reputation in Australia due to some previous quality issues, but have improved considerably over the last few years.